The Vital Role of Your Commute: Transitioning from Home to Work
Workers Can Now Return to Their Commutes and Gain Back Work-Life Balance
Now that we're nearly past the stage of mimicking our commuting routes to maintain the ritual that served a crucial role in our work-life balance, we can acknowledge that our commute is our vital transition from home life to work life. It's time we need to break away from our home life, including the chores and responsibilities associated with that aspect of our lives. It's also the time we need to mentally prepare for a full and productive workday. AND we no longer need to mimic the ritual! We can start to commute again in real life!
Commuting Helps Establish the Boundary Between Home and Work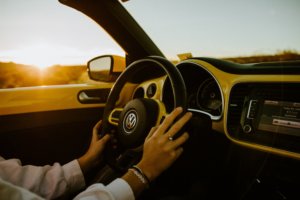 Our commute establishes a boundary between our home life mindset and our work-life mindset. Whether you listen to music, podcasts, or audiobooks during your commute, you have some kind of ritual that accompanies your travel time from your home to your office. The mental break necessary to get into "work mode," your commute can also be a time of reflection and thinking.
Shifting from your identity at home, whether that be the role of a parent, spouse, or roommate, to your identity at work is much easier to accomplish when you engage in a ritual such as a commute. Working from home blurs the line between these identities, making it difficult to transition between the two.
Benefits of Rituals and Routines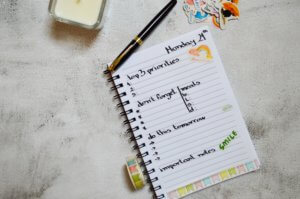 Because we understand our rituals and because we know what to expect of them, they can benefit us, setting us up for the next step without requiring too much thought on our part. They help us transition easily from one place to the next, and in the case of a commute, rituals literally take us from one place to the next. By segmenting our lives, we can create a better work-life balance.
Thinking and Planning for the Day Ahead
Research shows that commuters who think and plan for the day and week ahead better navigate the stresses of the workday and workweek than those who allow their minds to wander during their commute. Researchers theorize that this practice allows the aforementioned transition between the role we play at home and our role at work. By the same token, reflecting on lessons learned during the commute home can improve performance at work overall. Consolidating the memories of the day can have a lasting effect.
Sunrise Solars Coworking: Centrally Located in the Capital Region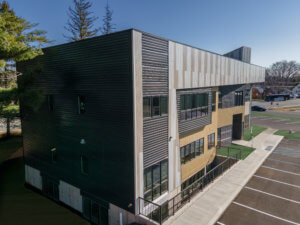 Serving the New York Capital Region, Sunrise Solars Coworking provides free and easy off-street parking. Conveniently located in Latham, New York, off Troy-Schenectady Road near the Northway, we are 15 minutes from Albany, 10 minutes from Schenectady, 12 minutes from Troy, and 28 minutes from Saratoga Springs, New York. A short commute to our coworking space can be the mental bridge holding up your work-life balance.
Sunrise Solars Coworking offers coworking or private office memberships with bookable conference room time included.  Enjoy safe meetings in a conference room or in the privacy of your own office with the peace of mind that our high-quality air filtration system brings to you and your colleagues.
Whether you need a private office, a coworking all-access pass, or a ten-day pass, Sunrise Solars features several options, including renting a conference room by the hour for non-members.
Amenities:
Bookable meeting rooms with conference tech
Centrally located in Latham
New passive solar building
Ultra-fast, secure Internet
Free coffee
Free printing credits
Kitchen and break room
Free Parking
Walking Trail
Fitness room access
Shower
High-quality air filtration
Oversized windows
Created 5/25/21