How to Grow Your Company Under the Same Roof
Coworking Space Offers the Flexibility to Both Reduce Costs and Build Your Business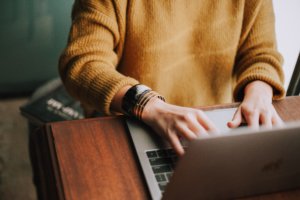 If you have a small business that you're running out of your home or even if you're thinking of starting a business, coworking memberships can provide the flexibility and resources necessary to build a business without the hassle of constantly searching for a new location and signing new leases on ever-growing office space. Coworking can scale to suit your business needs while keeping the same business address along with all of the same amenities intact.
More Cost-Efficient Than Renting Office Space
If your business has reached a point where you could use an office outside of your home, finding a month-to-month coworking or private office membership is more cost-efficient than signing a lease on office space, especially if you're starting out small. Renting an office space can cost your business more than just the price of rent: the cost of infrastructure installation, as well as the cost of utility bills and maintenance, can add up.
When you purchase a coworking membership, some furniture is included. Plus, coworking spaces also feature conference rooms, kitchens, and copy machines, all of which your business would need to provide for itself if you're renting an office space. And instead of signing a yearlong lease for office space, coworking memberships allow your business to rent a desk or a private office. And as your business grows, you can expand at the same coworking space accordingly.
Building Your Business and Building Your Team
In addition to the cost-saving benefits of using a coworking space, there's flexibility for your business to grow. If you start as a solopreneur, your business may only need an office suitable for one person. But as your business grows, you can switch offices to allow for that growth. By progressively adopting larger offices to accommodate your growing staff, your business can seamlessly and continuously grow under the same roof via your coworking space. Let's say you reach a point where your business needs an office space large enough to suit four people. Then, you can add a second office membership and so on.
Successfully scaling your business often involves working with others. You can build your business and your team at the same coworking space at your own pace. Inviting someone to join your team is that much easier when you can also offer them space where you can collaborate. Coworking spaces provide a variety of options for businesses, including conference rooms where your team can interact, as well as private offices of various sizes.
Flexible Private Office Membership at Sunrise Solars Coworking
Sunrise Solars Coworking can provide a growing company the advantages of a flexible private office membership. If your business signs up for a private office membership, high speed Internet, basic office furniture, a conference room space, and a printer are included, which is much more cost-effective than renting an office suite.
At Sunrise Solars Coworking, a company pays month-to-month with a 30-day cancellation fee. Providing the flexibility you need for your business goals, Sunrise Solars Coworking also offers meeting rooms for your perfect meeting space. Build your business in a conveniently located workspace designed to fuel innovation!
Sunrise Solars Coworking Amenities
Contact us to meet our team, and find the right membership for you! Sign up today for available memberships and offices. Serving the New York Capital Region, Sunrise Solars offers coworking or private office memberships with bookable conference room time included. Enjoy safe meetings in a conference room or in the privacy of your own office with the peace of mind that our high-quality air filtration system brings to you and your colleagues.
Whether you need a private office, a coworking all-access pass, or a ten-day pass, Sunrise Solars features several options, including renting a conference room by the hour for non-members.
Amenities:
Bookable meeting rooms with conference technology
Centrally located in Latham
New passive solar design with active panels on the roof
Ultra-fast, secure Internet
Free coffee
Free printing credits
Kitchen and break room
Free Parking
Walking Trail
Fitness room access
Shower
New building with high-quality air filtration
Oversized windows
Centrally located in Latham